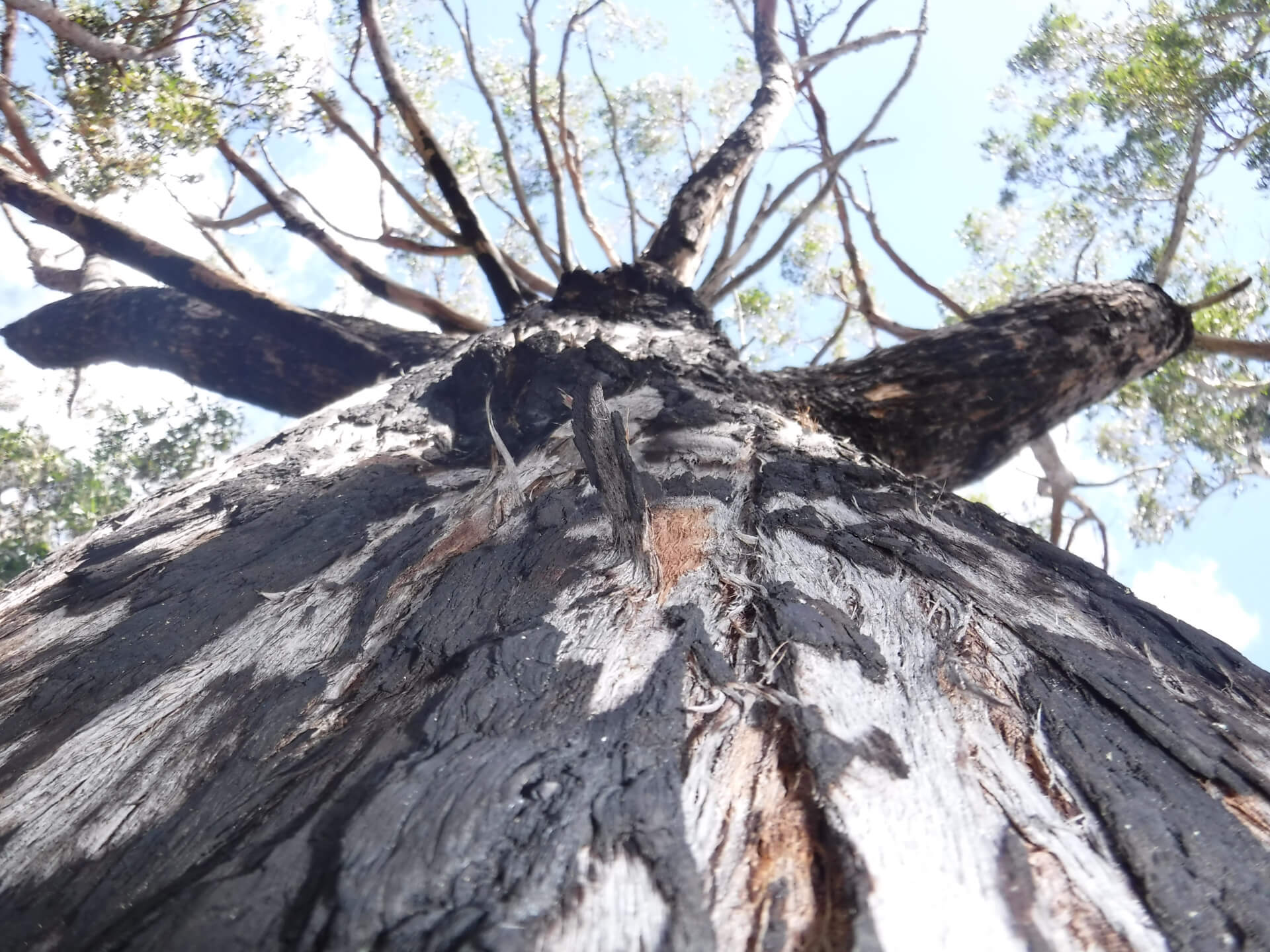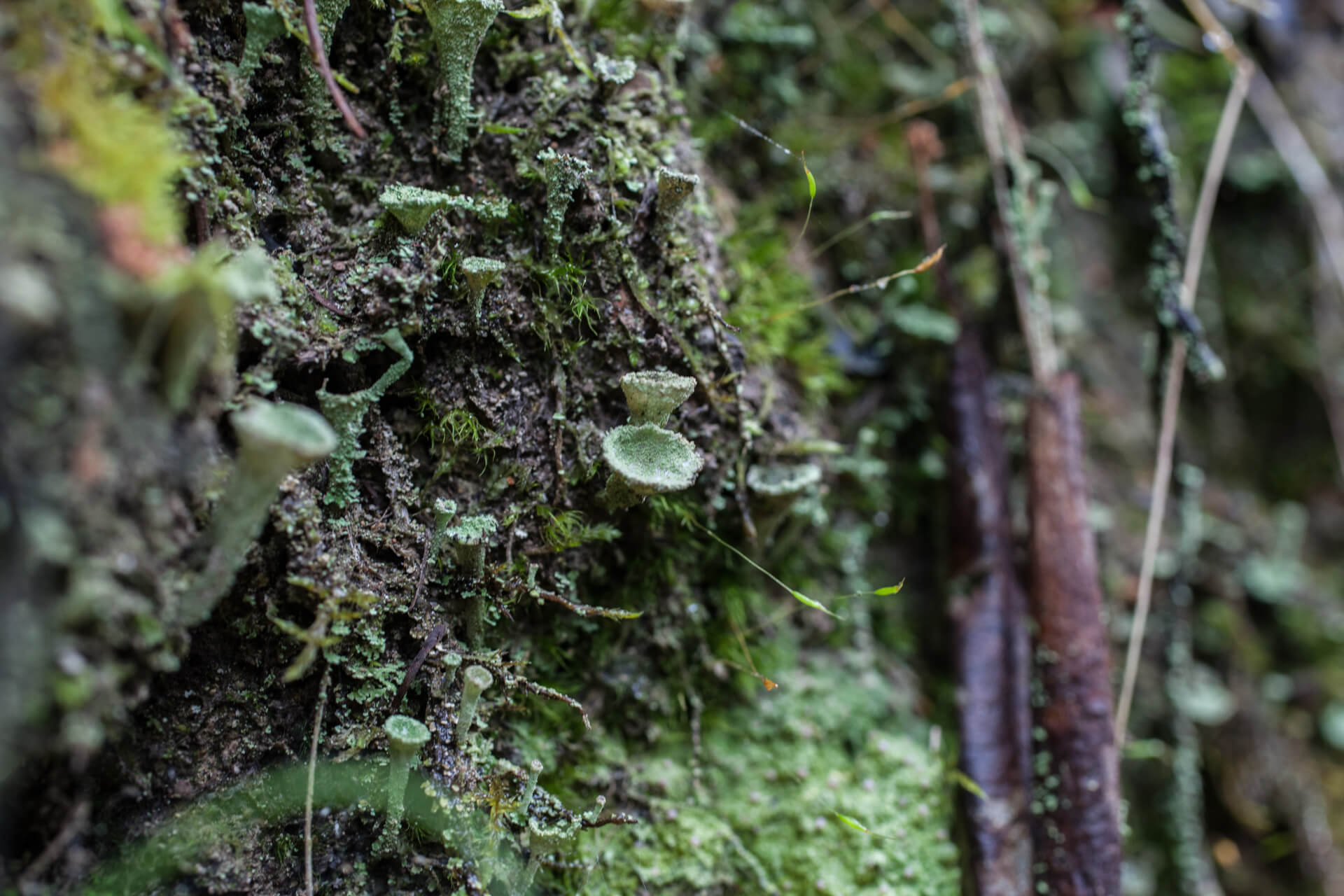 Secondary Programs
Understand the importance of classification in organising food webs and ecosystems, investigate how water moves through a natural and modified landscape, and explore the global carbon cycle. Collect data from different forest types, and learn about managing landscapes for different purposes.
Our Secondary school programs include both in-class and field-based experiences and cater for students from grades 7-10.
Classroom-based programs can include a brief introduction to forest ecosystems, the distribution and characteristics of Tasmanian forest types. Following this we have a number of options for further investigations including: classification and biodiversity, food chains and food webs and exploring how land-use, across a landscape, can have impacts on the water cycle. We can also explore the cyclical nature of carbon, and the impacts that humans can have on that cycle.
Field-based programs include data collection on different forest types, and observing the factors that effect the distribution of forests. Students construct food webs, and learn about interactions within the forest system. We discuss the roll of understanding landscapes and geomorphology when managing an area of land for different purposes. Students explore the renewable nature of biodiversity, and the non-renewable nature of soil and geological features from erosion/landslips etc. Classes can also include teachings on the cyclical nature of carbon, and the impacts that humans can have on that cycle.
Secondary programs may include investigating:
Forest ecosystems, energy flows and regeneration cycles
Forest science and research
People and forests – social, environmental and economic values
Forest management practices across landscapes and land tenures
Renewable and non-renewable resources
Timber harvesting, processing and products, and future directions
Managing forests in the landscape and sustainability
Carbon cycles, forests, forest products and futures
Please contact us for more details about planning your schools experience, to make a booking, discuss the cost structures and our transport subsidy options.
Year 8  – Fire, Forests and Future Perspectives
Identify the features of Tasmanian forest environments and understand the role of fire in a forest system. Explore the ways that people interact with forest landscapes and how people manage these environments for a range of uses – from biodiversity and conservation to tourism, recreation and the sustainable supply of wood products. Investigate the different wood products that
come from Tasmania's forests and understand what makes them a renewable resource.

*The year 8 program can be offered as an incursion or day long field excursion and content can tailored to your unit goals.
Different types of landscapes and their distinctive landform features (ACHGK048)
Visit a field site to explore, observe and interpret the natural features (land forms) of the landscape, including; hills, river valley's, canyons and mountains.
Investigate the distribution of vegetation communities and the historical and present day land-use within the landscape.
Ways of protecting significant landscapes (ACHGK052)
Explore how the combination of the natural and cultural diversity of the landscape are managed to maintain a balance between social, economic and environmental values.
Human causes and effects of landscape degradation (ACHGK051)
Sustainable forest management
 What is the purpose of your field trip? We can develop your program to suit your learning objectives and meet your curriculum needs. Please let us know anyway we can adapt the program to suit your students' interest and learning needs.
Please notify us about any student with special needs. We can adjust your program to ensure everyone is involved.
Take advantage of our bus subsidy and fill your bus. Why not take two classes? The FEF has two teachers so taking two groups is not a problem, depending on the program.
Ensure your students are supervised at all times.
Prepare for all-weather possibility. Ensure your student have warm clothes, comfy shoes and wet weather gear.
Have fun! The forest is an amazing place. Get involved and enjoy the adventure with your students.
In order to make your excursion planning easier the FEF has developed a Risk Assessment Plan. This document is written by the qualified teachers of the FEF.
For a copy of the risk assessment document click here.
The secondary program costs vary depending on the experience provided and will be negotiated with the development of the program. An invoice will be sent to the school following your excursion. School groups using externally hired transport may apply for a $100 bus subsidy.