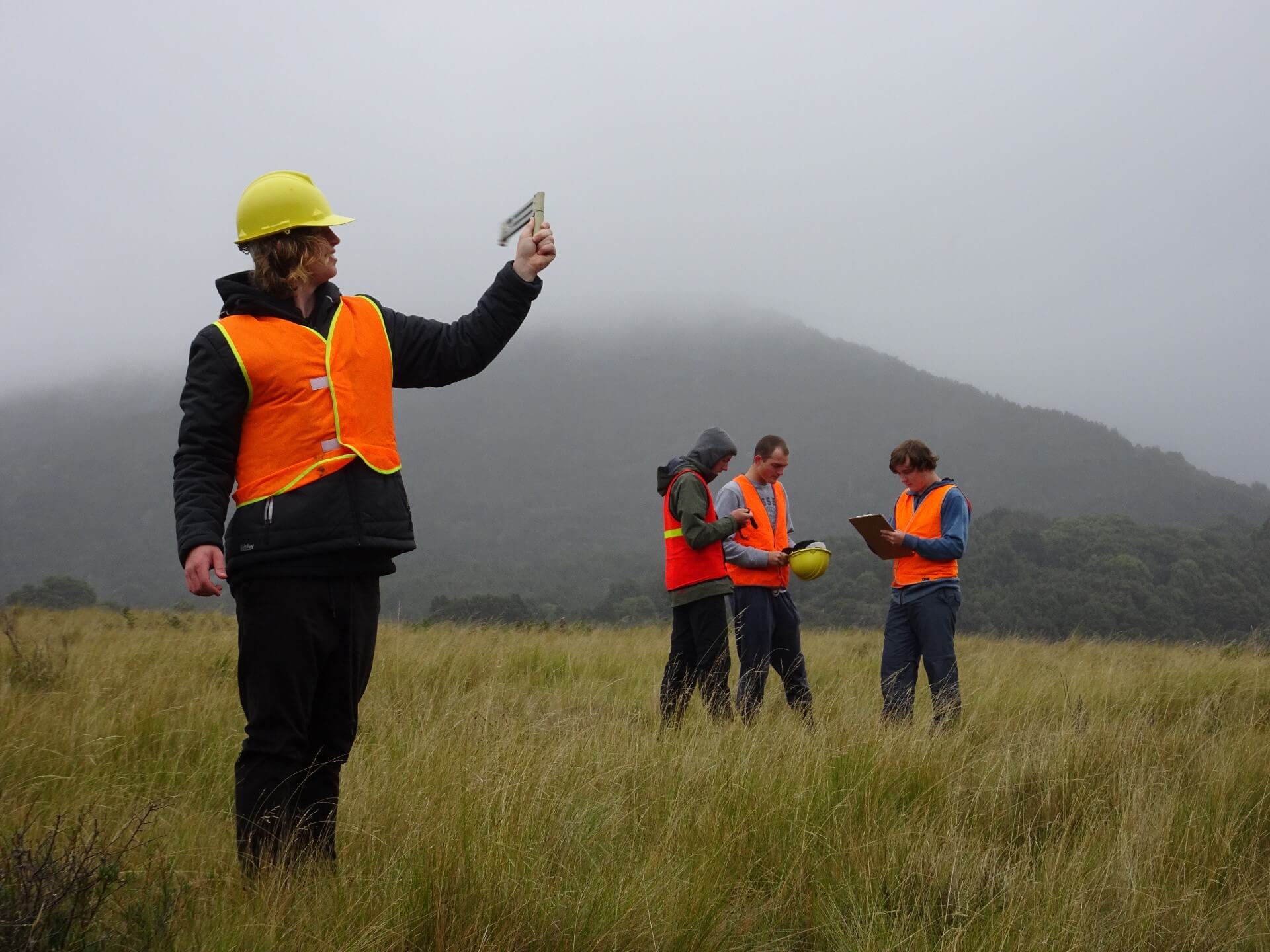 Geography
With a focus on fieldwork, the secondary geography programs explore forests through a systems thinkings approach. Consider the different values associated with the management of forests, from a social, economic and environmental perspective. Explore sustainable forest management practices, giving consideration to space, place and scale. Examine the ways people interact with forest landscapes and consider the significance of forests and timber products for carbon storage and meeting demands of future generations.
The distribution and characteristics of biomes as regions with distinctive climates, soils, vegetation and productivity (AC9HG9K01)
Explore the key features and characteristics of different forest types in Tasmania. 
Understand the abiotic factors influencing the distribution of forest types.
The effects on environments of human alteration of biomes to produce food, industrial materials and fibres (AC9HG9K02)
Explore the interplay between humans and forest landscapes.
Discover the diversity of wood and fibre products sourced from forests, native and plantation, and how this is managed sustainably.
The human-induced changes that challenge the sustainability of places and environments (AC9HG10K01)
Understanding the distribution of vegetation communities and their distribution across the landscape.
Explore the concepts of biodiversity and sustainability in relation to how people interact with a chosen landscape.
The environmental world views of people and their implications for environmental management (AC9HG10K02)
Explore the concept of ecosystem services and the challenges of managing a natural system to balance environmental, social and economic values on a sustainable basis.
Investigate, at a local, regional and state-wide level, the roles which communities and governments play in balancing the biological and cultural values of places.
What is the purpose of your field trip? We can develop your program to suit your learning objectives and meet your curriculum needs. Please let us know anyway we can adapt the program to suit your students' interest and learning needs.
Please notify us about any student with special needs. We can adjust your program to ensure everyone is involved.
Take advantage of our bus subsidy and fill your bus. Why not take two classes? The FEF has two teachers so taking two groups is not a problem, depending on the program.
Ensure your students are supervised at all times.
Prepare for all-weather possibility. Ensure your student have warm clothes, comfy shoes and wet weather gear.
Have fun! The forest is an amazing place. Get involved and enjoy the adventure with your students.
In order to make your excursion planning easier the FEF has developed a Risk Assessment Plan. This document is written by the qualified teachers of the FEF.
For a copy of the risk assessment document click here.
The secondary program costs vary depending on the experience provided and will be negotiated with the development of the program. An invoice will be sent to the school following your excursion. School groups using externally hired transport may apply for a $100 bus subsidy.