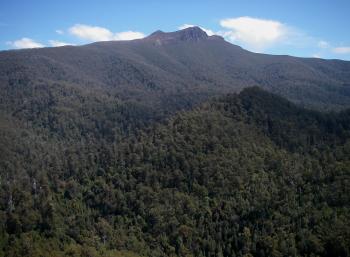 Later this year, the Forest Education Foundation will be getting involved with the 2014 Expedition Class Cave Search, supported by the bookend Trust and run by teacher Andrew Hughes here in Tasmania. Expedition Class is a free online adventure learning opportunity for teachers and students worldwide, and this years Cave Search is based in the Florentine Valley with its world class karst landscape, exploring the flora and fauna of the current cave system, and hopefully finding some new ones!
Whilst this is primarily an online adventure program that schools can follow from their classroom via a daily blog, the FEF is giving a small number of upper primary students the opportunity to come out and explore the Florentine Valley for a day during Andrews' live cave search event. Whilst we will not be accessing any caves ourselves, we will be investigating the landscape and wet eucalypt forest systems that grow above the complex karst below. Students will need to have been following the Cave Search program and be accompanied by a teacher for the extended day trip.
If you would like more information on the FEF trip, click here, or follow this link to the expedition class website for more details on the Cave Search program.